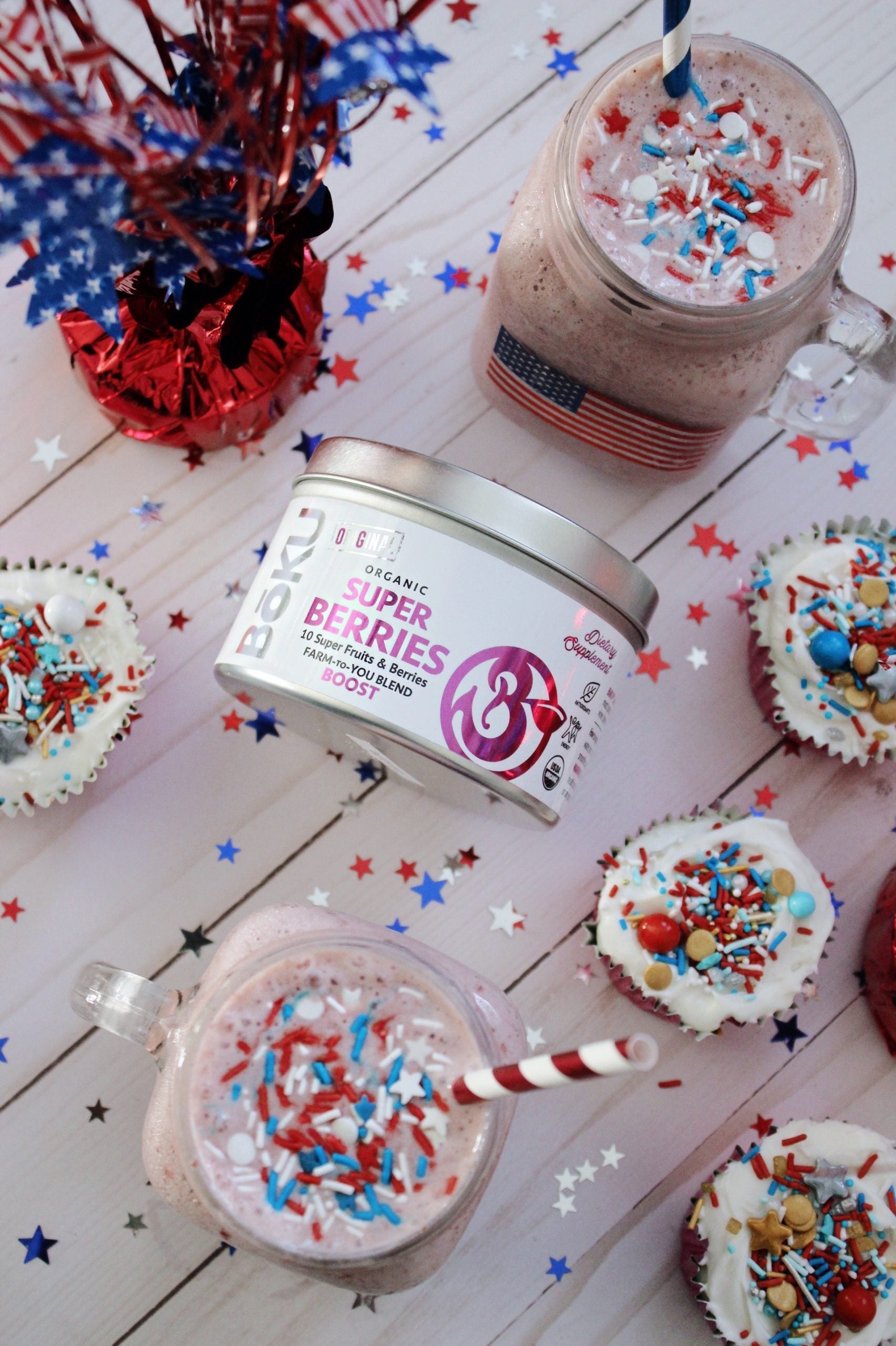 2 lbs fresh strawberries, tops cut off
1 cup plain greek yogurt (or vegan yogurt)
2 scoops of Boku Super Berries
1/4 milk of choice
1/4 cup of malt powder
1/3 cup frozen pineapple
1/3 cup rolled oats (optional)
2 – 3 cups ice
Add all ingredients to a blender and blend until smooth. Add more or less ice to desired consistency. Enjoy!