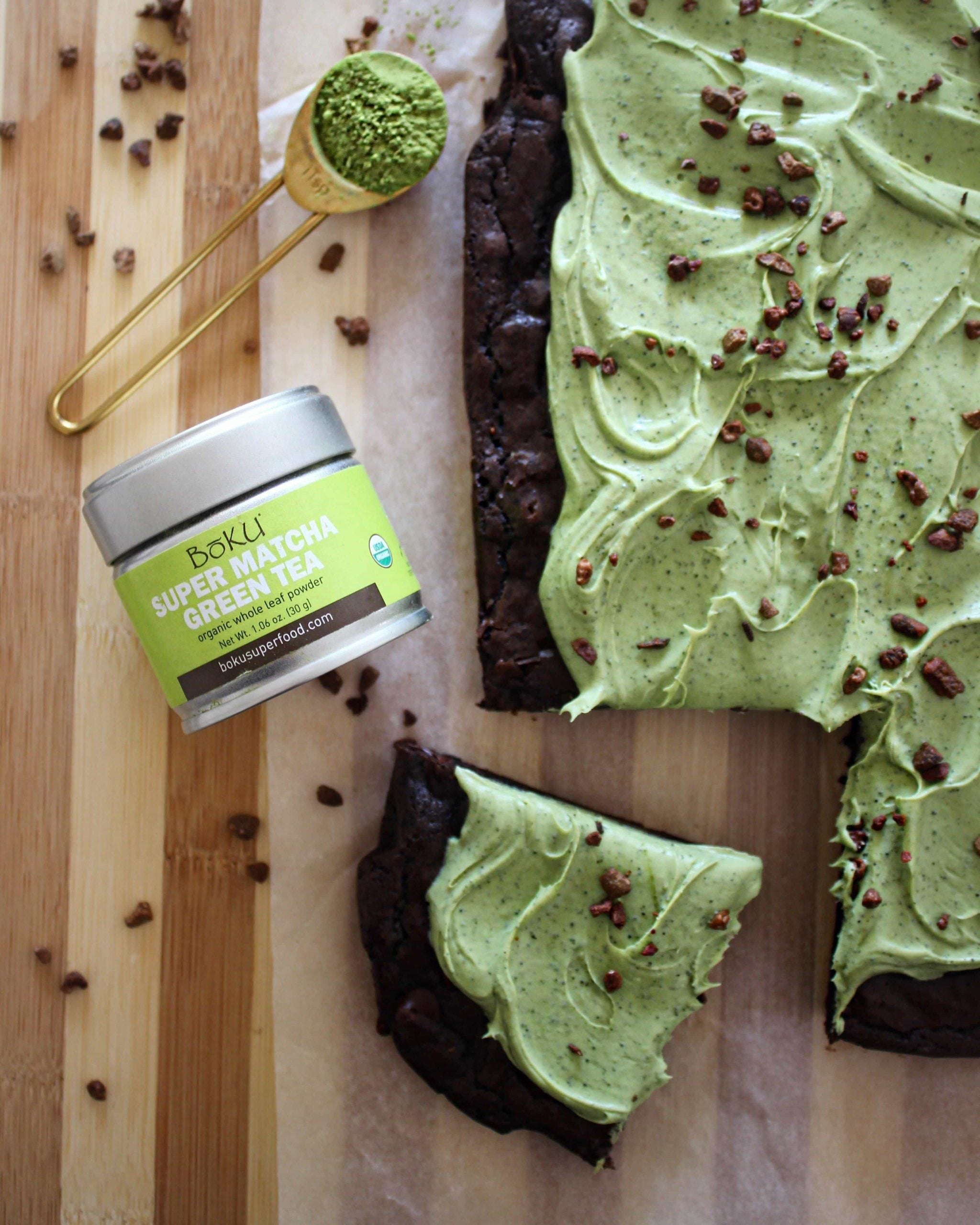 Frosting
1/2 cup cold whipping cream
1/2 cup whole milk greek yogurt
3 tbsp sugar
2 tbsp Boku Super Matcha
Preheat oven to 350 degrees. Melt chocolate and butter on low heat over the stove until just melted and smooth.
Remove from heat and whisk in sugar, for a minute. Test with your finger to make sure it's not too hot, then whisk in eggs, one at a time, whisking as you work. Stir in Boku Coco Love, Boku Super Protein, Boku Cacao Nibs, flour, baking powder and salt. Whisk until no flour streaks remain.
Pour into a parchment lined 8 x 8 baking pan, and bake at 350 degrees for 20 minutes, until toothpick comes outs just clean. Let cool for five minutes in pan on a wire rack, then remove from pan and let finish cooling on the rack.
For frosting, whip heavy cream until soft peaks form. Then add greek yogurt and sugar, and continue beating on high speed until smooth and fluffy. Blend in matcha. Frost brownies and serve. Store leftovers in the refrigerator.