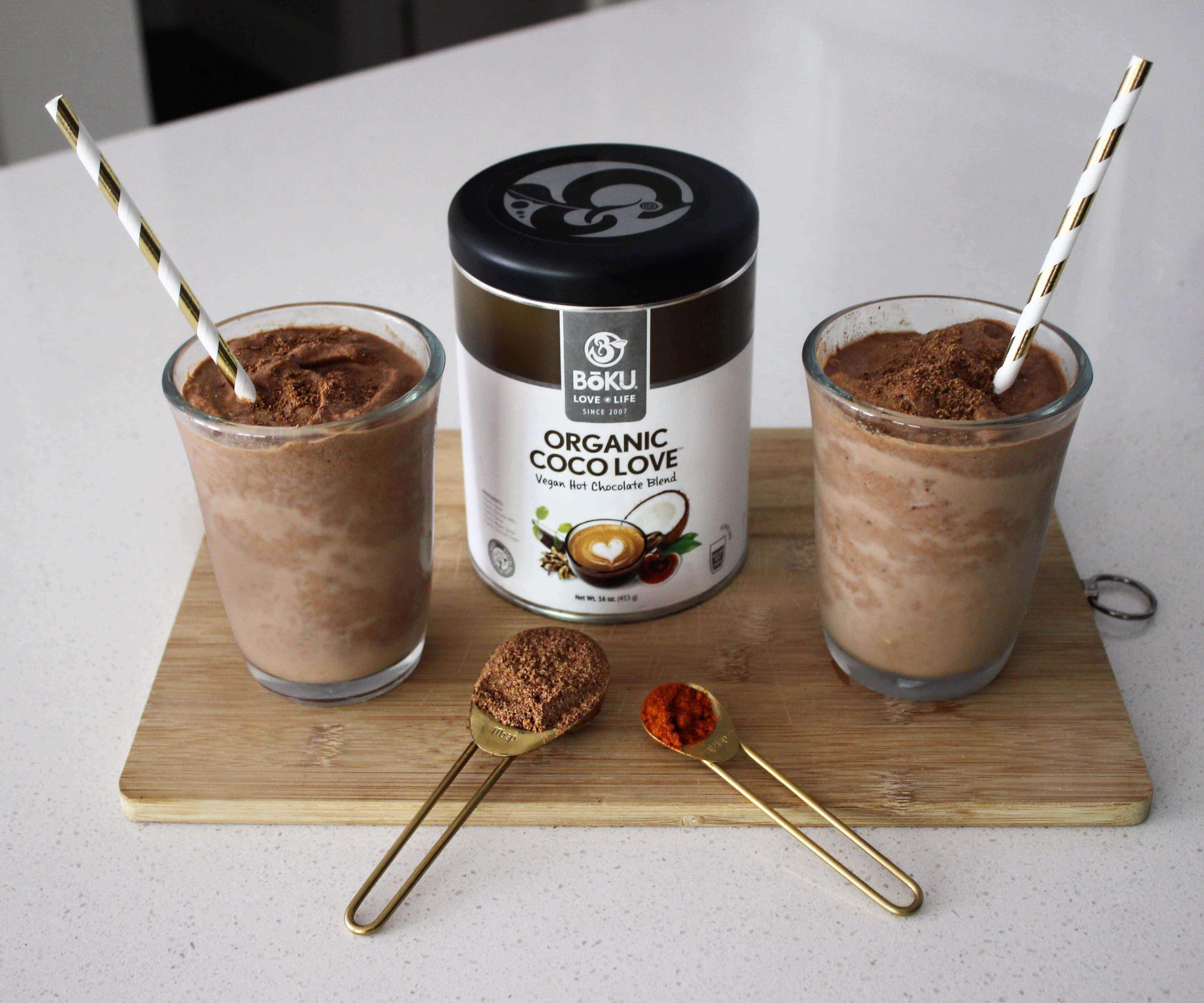 2 tbsp maple syrup
2 tbsp cocoa powder
1 cup light coconut milk (or other milk of choice), chilled
1/4th teaspoon ground cinnamon
pinch of ground cayenne pepper
12oz crushed ice
Blend together all ingredients other than ice.
Add ice to blender and combine until smooth like a frosty.
Enjoy immediately!