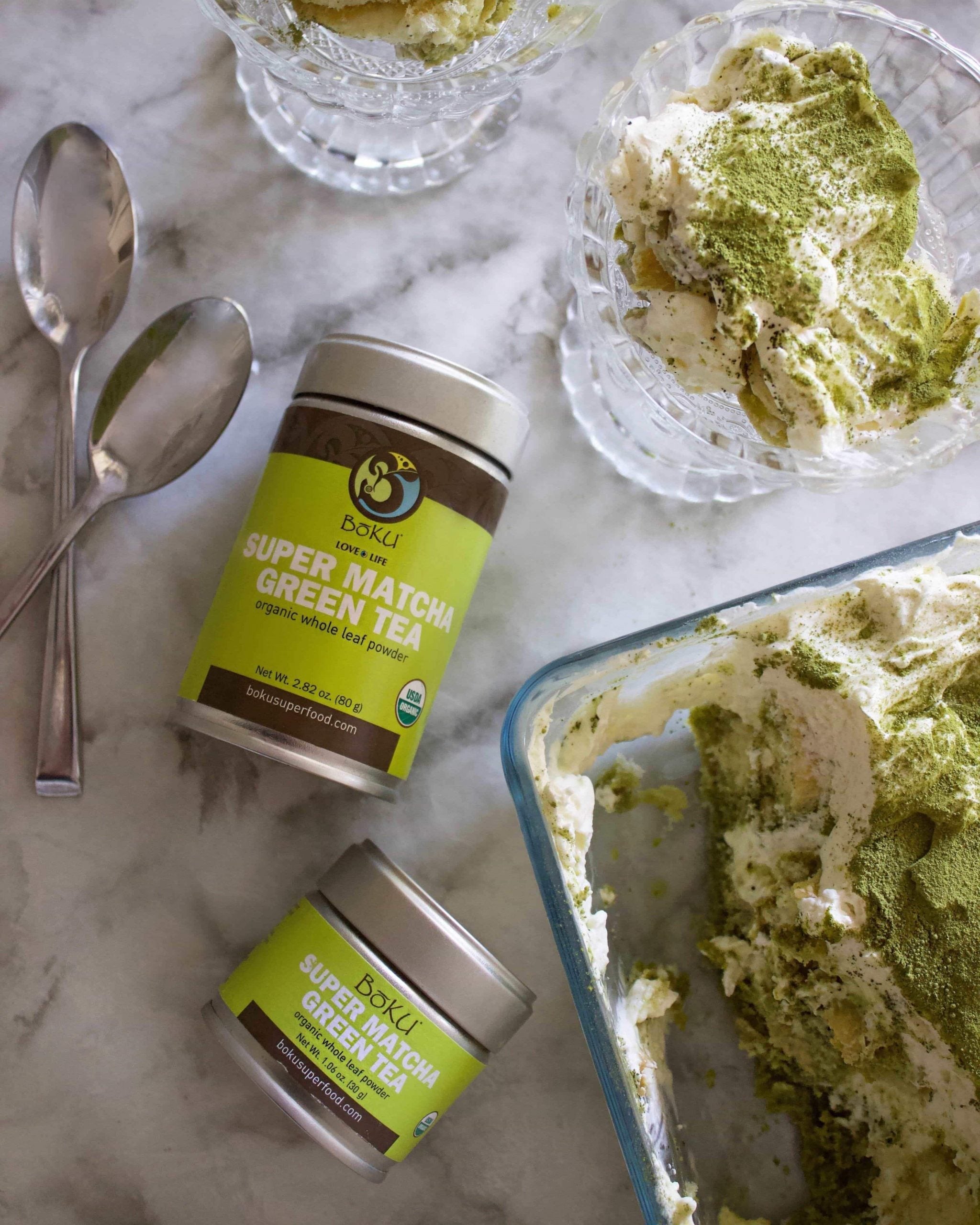 Prepare the vanilla pudding according to package directions. When finished place in the fridge to cool for at least 30 min.
Place the mascarpone cheese in a large bowl and soften with a silicone spatula. Add the vanilla pudding and gently fold in until smooth and combined.
Next, fold in the tub of whipped topping and the Marsala wine to the custard mixture until smooth.
In a separate bowl, whisk together hot water and Boku Super Matcha until there are no lumps. One at a time, quickly dip both sides of the ladyfingers in the matcha mixture until soaked but not soggy. Place them on the bottom of an 8-inch-square baking dish, arranging 2 rows of 6 ladyfingers each.
Spread half of the mascarpone custard over the ladyfingers. Smooth out the surface. Dip the remaining ladyfingers in the matcha mixture and place them on top of the custard.
Top with the remaining custard, smooth out the top and cover with a sheet of plastic wrap. Refrigerate for at least 4 hours, preferably overnight. Before serving, dust top with matcha powder. Enjoy!