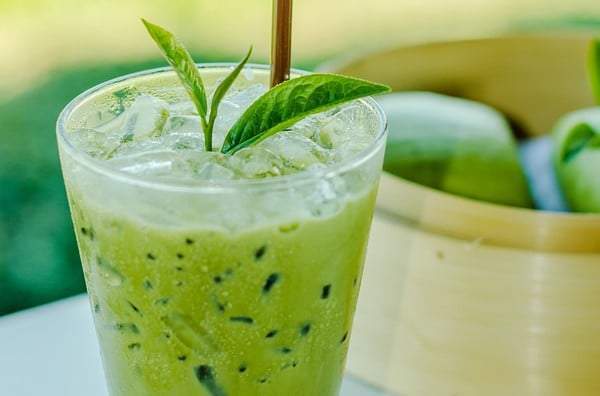 2 cups Filtered Water
2 cups Crushed Ice
1 Lime, sliced
pinch of Mint Leaves
splash of Almond Milk, to taste
Honey or Coconut Sugar (*optional)
Using a shaker bottle, shake together the water, almond milk, and matcha until there are no clumps and the liquid has a smooth texture.
Add the ice, a squeeze of lime, and pinches of mint followed by another round of shaking. (Add the honey or organic coconut sugar in this step also if desired)
Pour into glasses with a slice of lime and some extra mint leaves and enjoy!