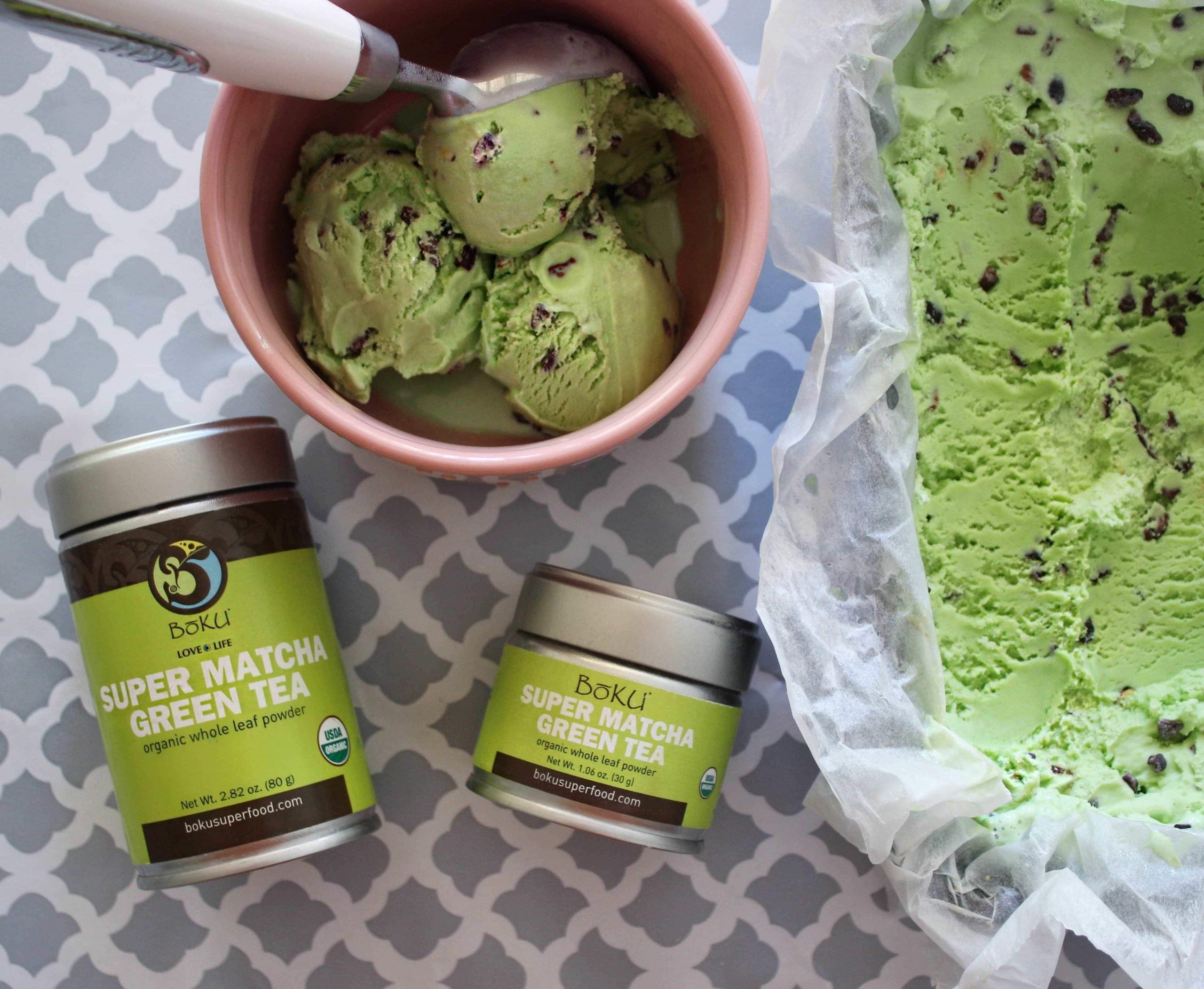 2 to 3 tbsp BõKU Super Matcha Green Tea
2 cups Coconut Milk, chilled & divided from water
1 cup Raw Cashews, soaked 4-6 hours & rinsed well
3/4 cup White, Gold or Raw Sugar, or Maple Syrup
1 tsp Vanilla Extract
1/2 cup Almond Milk
1 pinch Sea Salt
1/2 cup Boku Cacao Nibs
In a blender combine cashews and almond milk until the mixture is thick and creamy. Add remaining ingredients and blend until creamy. Stir in Boku Cacao Nibs.
Place mixture in airtight container and place in the freezer for one hour. After one hour, stir, then let sit for another hour or until it hardens completely in freezer.