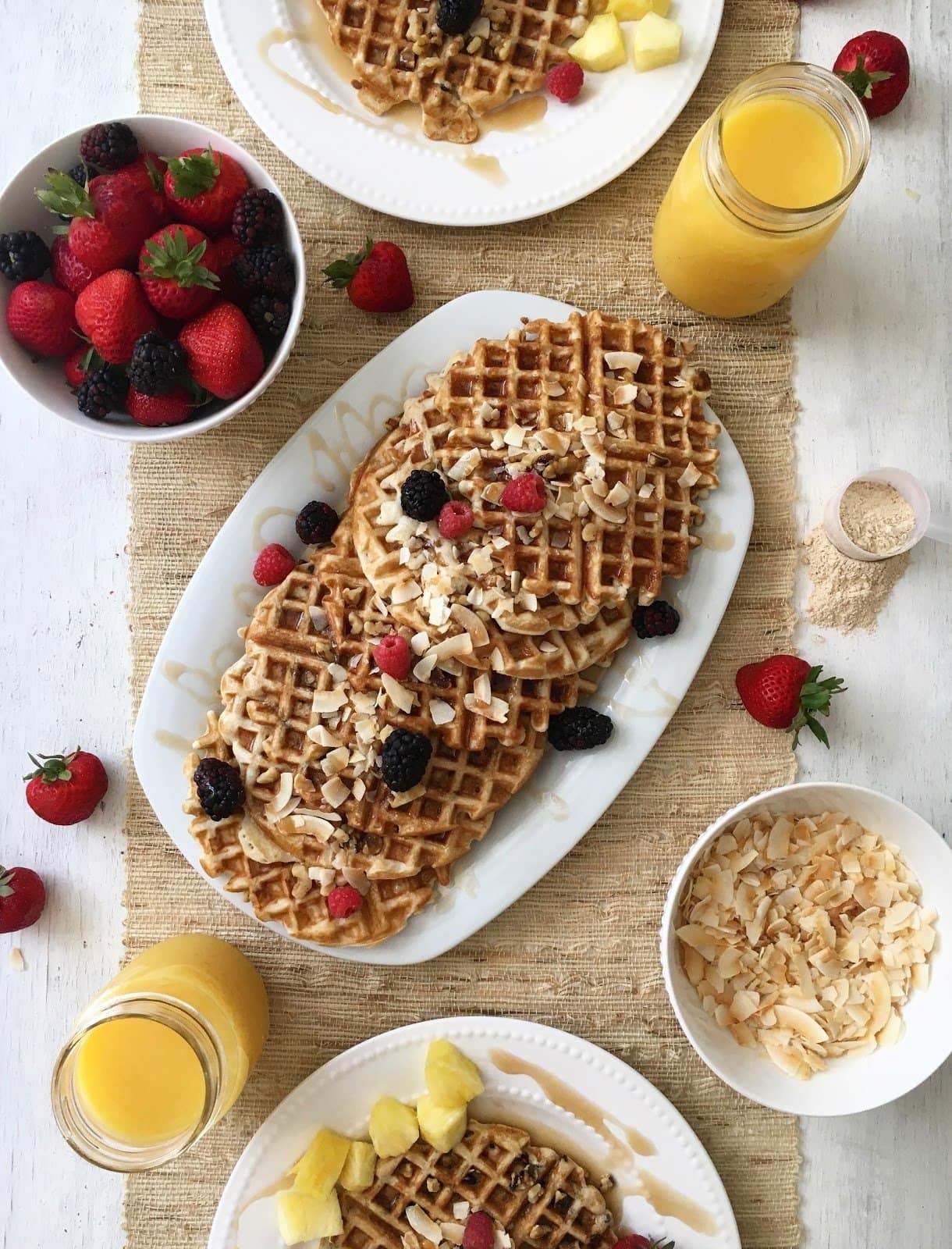 2 scoops Boku Super Protein
4 organic eggs
2/3 cup Greek yogurt
1/4 cup of almond milk
rolled oats blended into 1 cup of oat flour
1/2 cup of your favorite nuts, chopped
In a large bowl, whisk eggs, yogurt, and milk. Add oat flour, Boku Super Protein, and chopped nuts. Mix until well combined.
Preheat waffle maker. Spray with cooking spray or grease waffle maker with oil. Add a large dollop of batter to the center of the waffle maker, close lid, cook until steams just about stops or waffle is golden brown. Serve waffles hot with organic maple syrup, more nuts, and your favorite fruit.