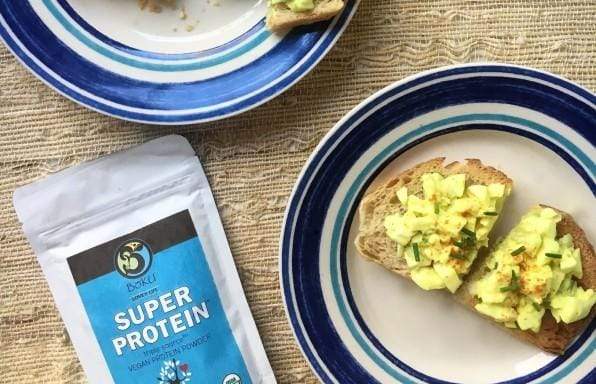 2 count slices gluten-free bread, toasted
4 count egg whites, hard-boiled
2 tbsp nonfat plain Greek yogurt
1/2 scoop Boku Super Protein
1 tbsp vegenaise
1/2 tsp mustard
salt and pepper to taste
2 tbsp chives
1 dash paprika
Chop the egg whites coarsely and put them into a medium bowl.
In a small bowl, mix the Boku Super Protein, vegenaise, mustard, Greek yogurt, and salt & pepper. Gently stir the dressing into the bowl with the eggs.
Spread egg salad on toast, sprinkle with chives and paprika.