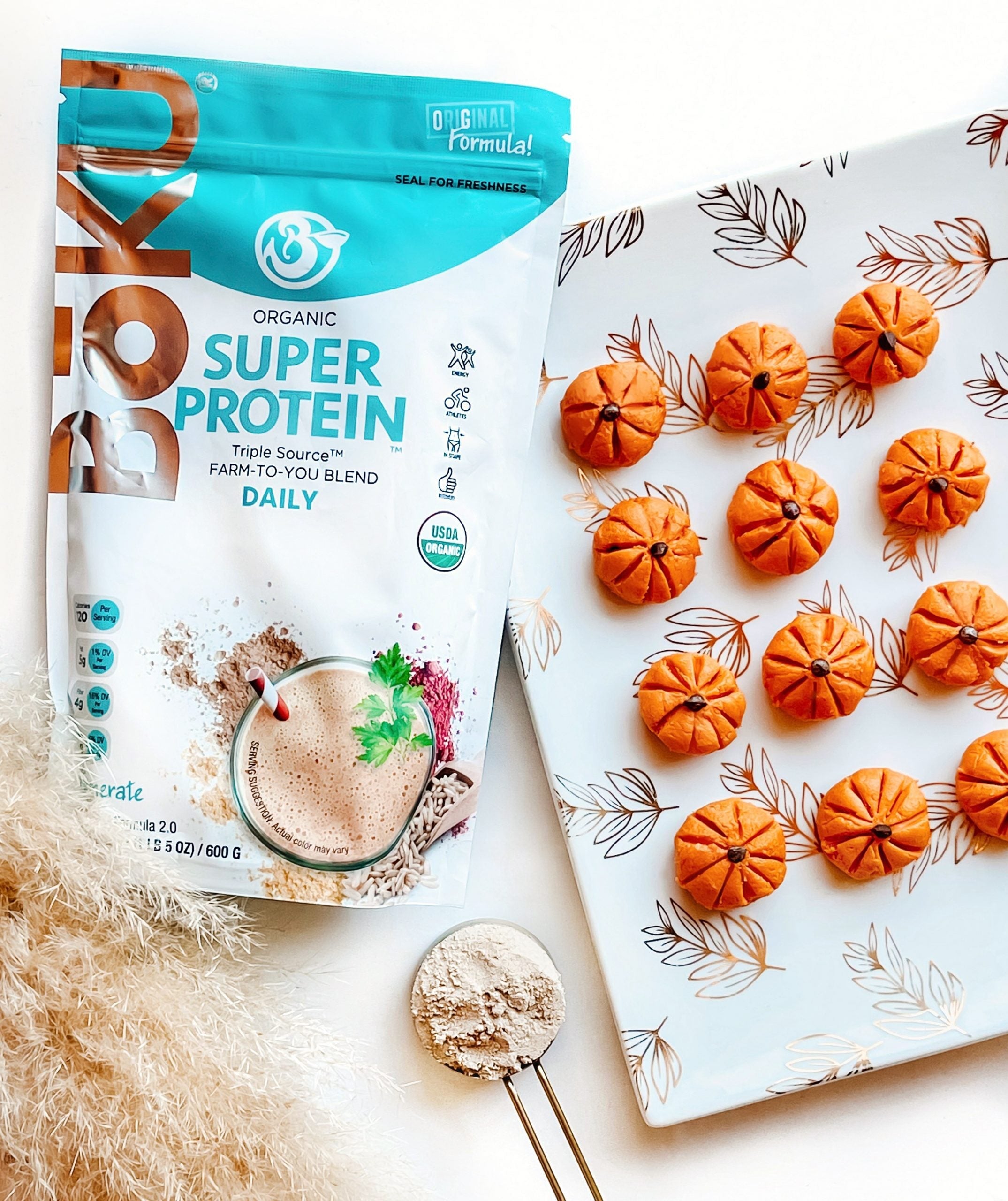 3/4 cup of your favorite peanut butter or other nut butter
1/3 cup Boku Super Protein powder in original or vanilla
1/4 cup ground flaxseed meal
2 tbsp honey or pure maple syrup
orange gel food coloring
mini Chocolate Chips
In a medium mixing bowl, place the first 4 ingredients. With a sturdy rubber spatula, mix the dough together.
Judge the dough's consistency. Depending on how drippy your peanut butter is, you may need to add water (if it's too dry) or additional protein powder (if it's too wet and sticky).
Add food coloring in, a little bit at a time, until you reach the desired color. Mix until color is uniform. Refrigerate for 10 minutes.
Using your hands, roll dough into 1-inch balls and place them on a cookie sheet lined with parchment paper.
Using a toothpick, gently press into the sides, adding 4-5 indentations per ball.
Gently place your mini chocolate chip onto the top of your ball, pointed side up. Refrigerate for an additional 15 minutes or until ready to serve. Enjoy!