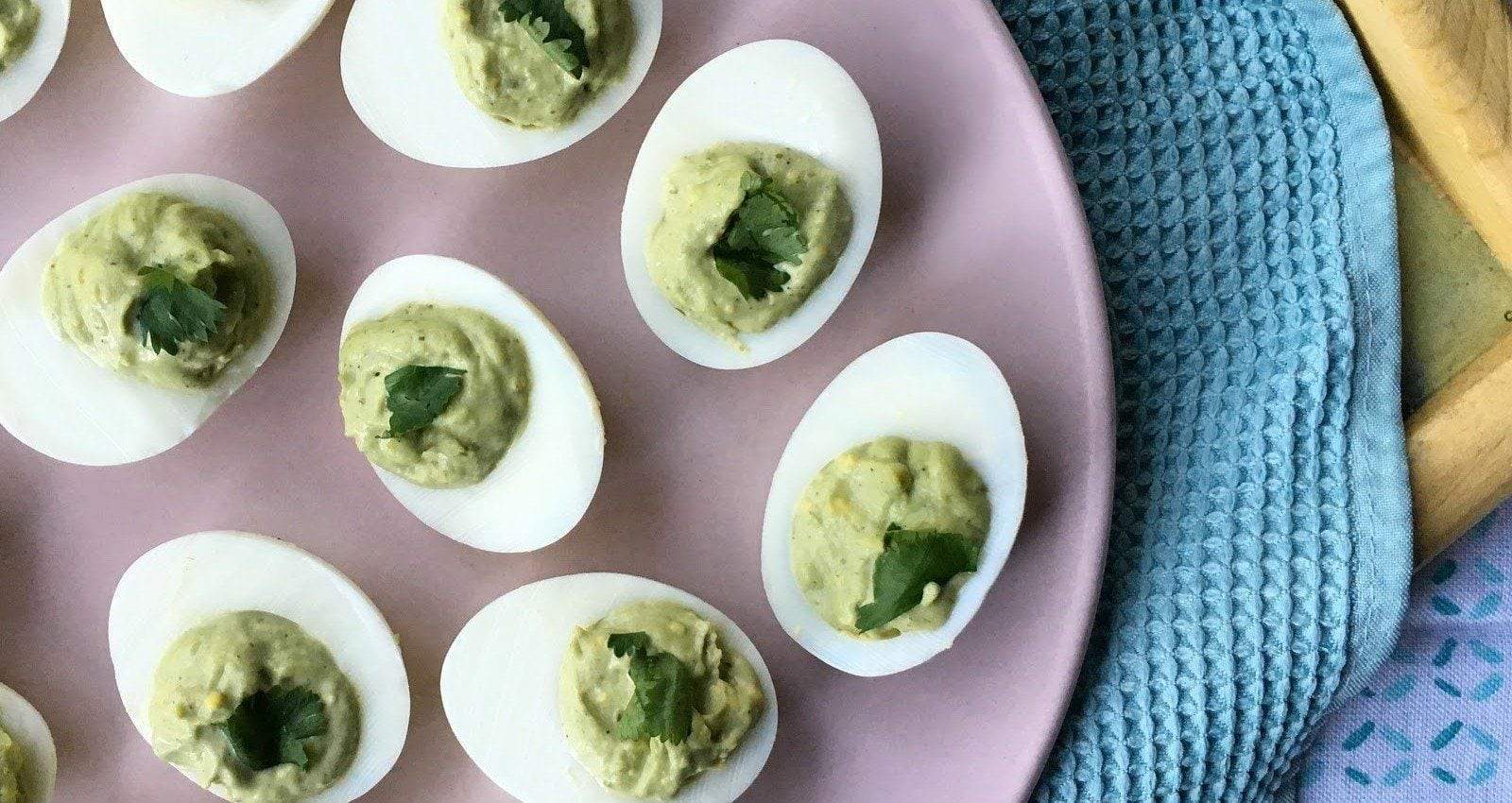 1 scoop Boku Superfood
6 count hard-boiled eggs, peeled and halved
2 1/2 tbsp vegenaise
2 tsp lime juice
1 count avocado
1 count clove garlic, crushed sea salt to taste + cilantro for topping
Scoop egg yolks into a bowl; add Boku Superfood, avocado, vegenaise or mayonnaise, lime juice, garlic, and salt. Mash until evenly combined.
Spoon filling into a piping bag or plastic bag with a snipped corner. Pipe filling into each egg white; top with cilantro.