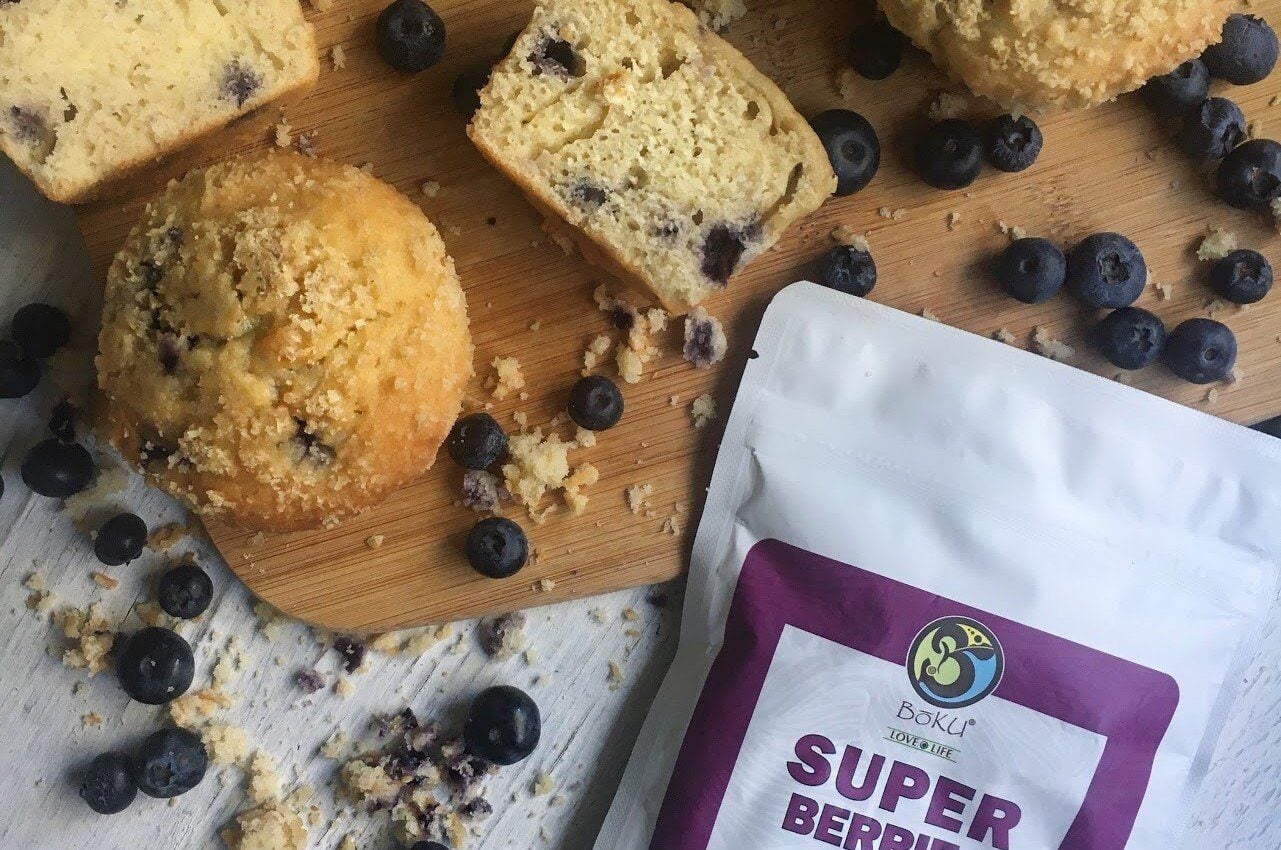 4 count Bananas
1/2 cup Fresh Rinsed & Dried Blueberries
2 tbsp BõKU Super Berries
1/2 cup Almond Milk
1/2 cup Whole Wheat Flour
1 1/2 tsp Baking Powder
1/2 cup Coconut Sugar
1/4 cup Melted Coconut Oil
1 tsp Vanilla Extract
Preheat the oven to 180ºC or 355ºF and lightly grease a 12 cup muffin pan with a little bit of coconut or extra virgin olive oil.
Combine the bananas and the almond milk in a blender until smooth. Set aside.
Combine the flour and the baking powder in a bowl. Add the banana and almond milk mixture, the rest of the ingredients (except blueberries) and whisk. Add the blueberries and fold in.
Scoop the batter into the muffin pan and bake for 20 or 25 minutes or until a toothpick inserted into the center comes out clean. Remove from the oven; make sure to allow the muffins to cool for at least 5 minutes before removing them from the muffin pan. Place them on a wire rack to cool completely.