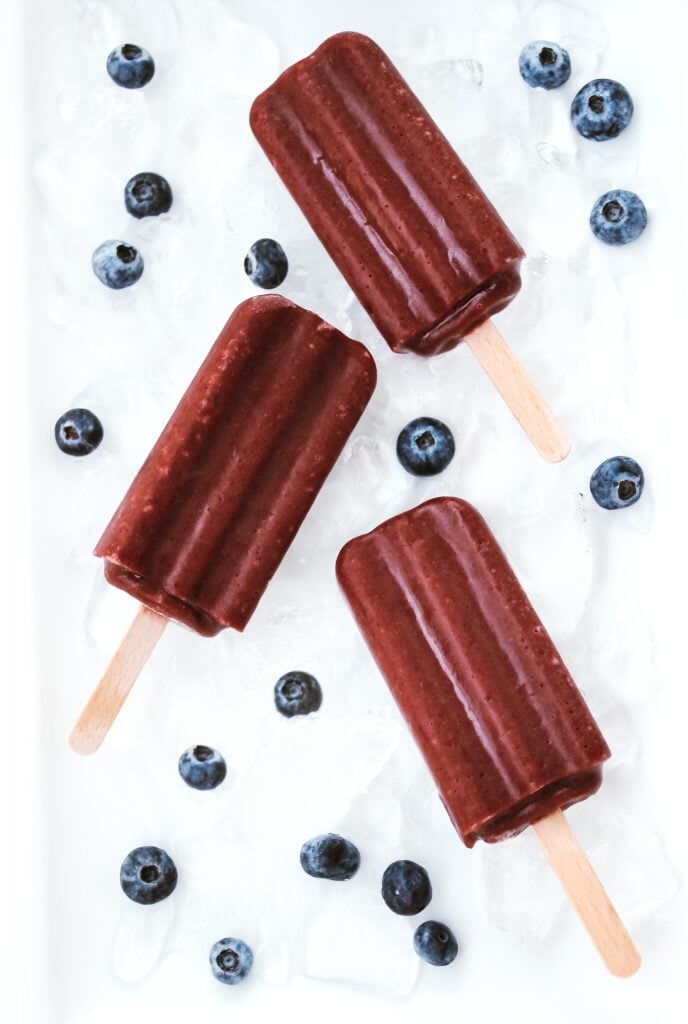 15 oz can of coconut milk
2 cups fresh organic blueberries
3 scoops Boku Super Berries powder (original or sweetened)
honey or maple syrup, optional
Add all of the ingredients to a high-powered blender. Blend until completely smooth. Taste mixture for sweetness. Add honey or maple syrup if desired.
Pour into popsicle molds and freeze for 4-6 hours or overnight before serving. Enjoy!