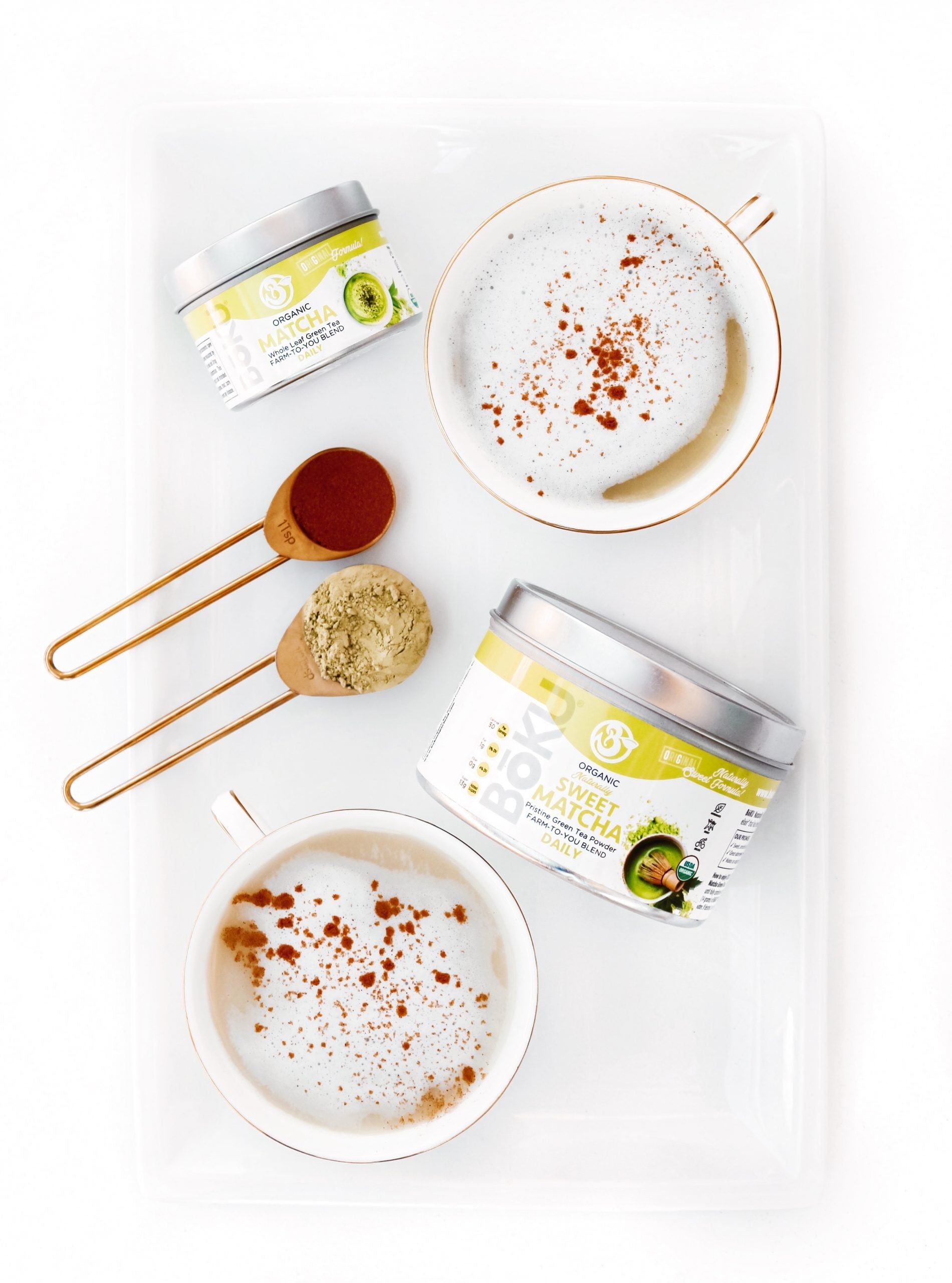 1/4 cup hot water
2 chai tea bags
1 tsp Boku Super Matcha powder
2 tsp sugar or sweetener of choice
1 cup unsweetened almond milk
sprinkle of cinnamon
Add chai tea bags to hot water and let sit for 2 minutes. Remove tea bags, and whisk in matcha powder. Set aside.
Pour almond milk into a mason jar. Heat in microwave for 1 minute, or until warm. Add sugar and replace the lid. Shake vigorously for 30 seconds or until foamy.
Pour matcha tea into a cup, and top with almond milk. Top with cinnamon before serving. Enjoy!