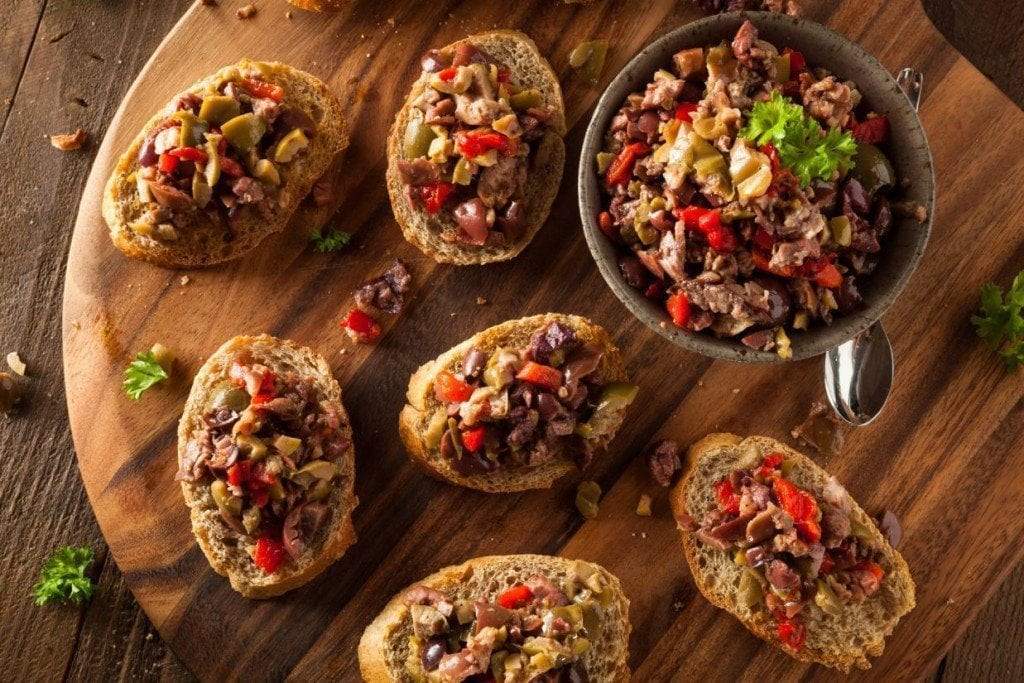 7 oz. Jar Roasted Red Peppers, drained
6 oz. Jar Marinated Artichoke Hearts, drained
1/2 cup Pitted Kalamata Olives
2 scoop (2 Tablespoons) BõKU Super Food
1 count Small Shallot, minced
1/4 cup Loosely Packed Fresh Basil, chopped
2 tbsp Extra Virgin Olive Oil
2 tsp Red Wine Vinegar
count Sea Salt & Black Pepper, to taste
Place the red peppers, artichoke hearts and Kalamata olives in the bowl of a food processor fitted with a metal blade, process to small pieces; pulse in the BōKU and turn mixture into a bowl.
Add the shallot, basil, oil, vinegar and stir to combine well. Add sea salt and black pepper to taste.
Grab your favorite crackers, chips or toasted bread slices from the store and spoon desired amount of tapenade on each one (usually enough to cover most of the top). If you would like to make your own toasted bread slices, take a French beget and slice desired amount of 1/2 inch rounds. Pre-heat your oven to 300*F. Cover a full baking sheet with foil and lightly coat with your choice of oil. Place the bread slices flat on the sheet closely together and lightly coat the tops with the same oil. sprinkle with ground black pepper and sea salt. Place the baking sheet with bread slices in the oven for 15 – 20 minutes or golden brown. Take out of the oven and set on a cookie rack or plate to cool off. Once cool, top with tapenade or place in an airtight container to store at room temperature for future use. Bread slices will last up to a week.