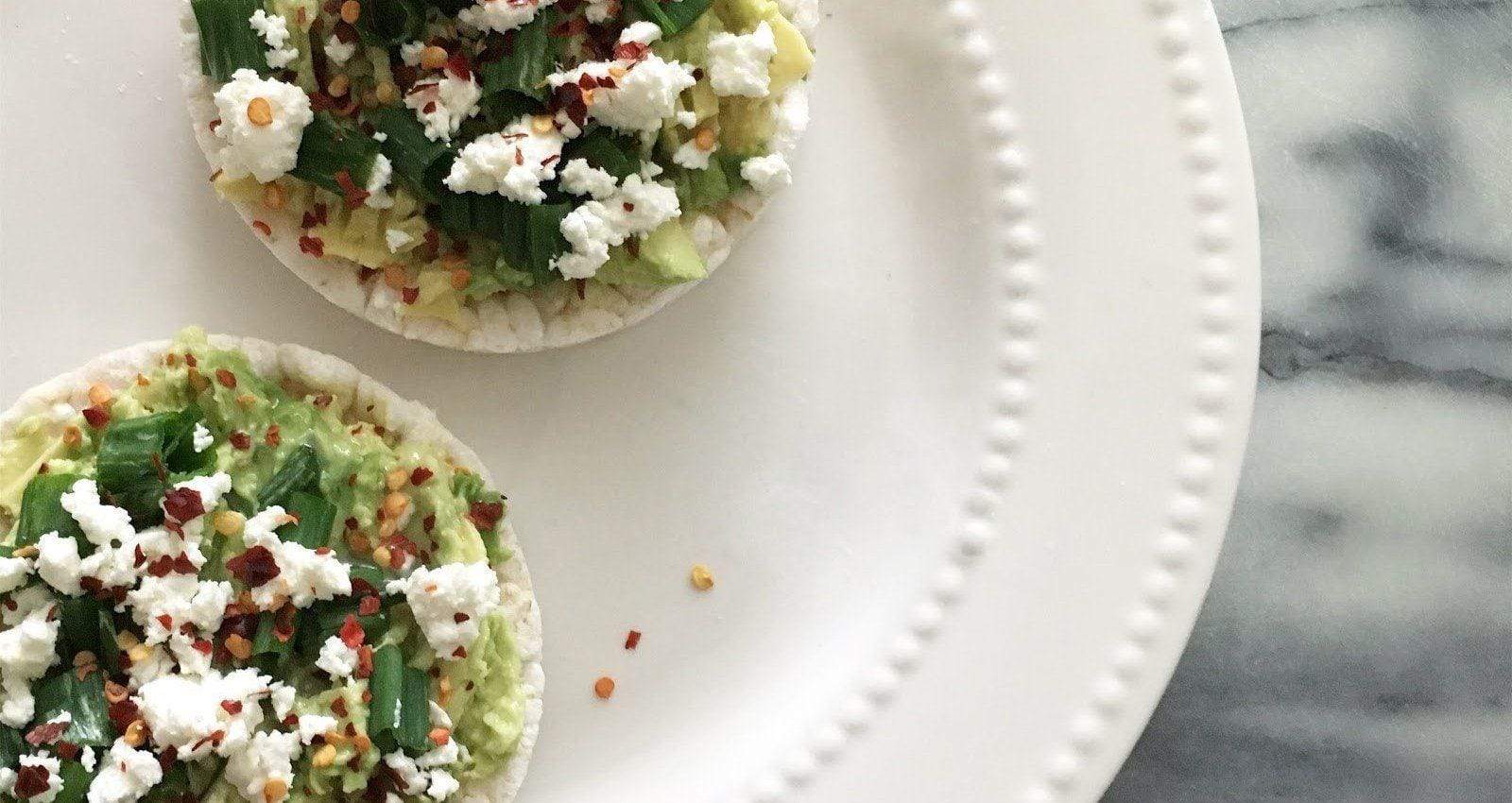 4 count brown rice cakes
1/2 scoop Boku Superfood
1 count ripe avocado
1 oz. goat cheese
1 count juice of half a lime
1 count green onion, chopped
1 dash sea salt
1 dash red pepper flakes
Mash together Boku Superfood and avocado in a bowl until thoroughly combined.
Spread avo mixture onto rice cakes.
Squeeze lime juice over avocado and sprinkle with sea salt. Top with goat cheese, green onion, and red pepper flakes.