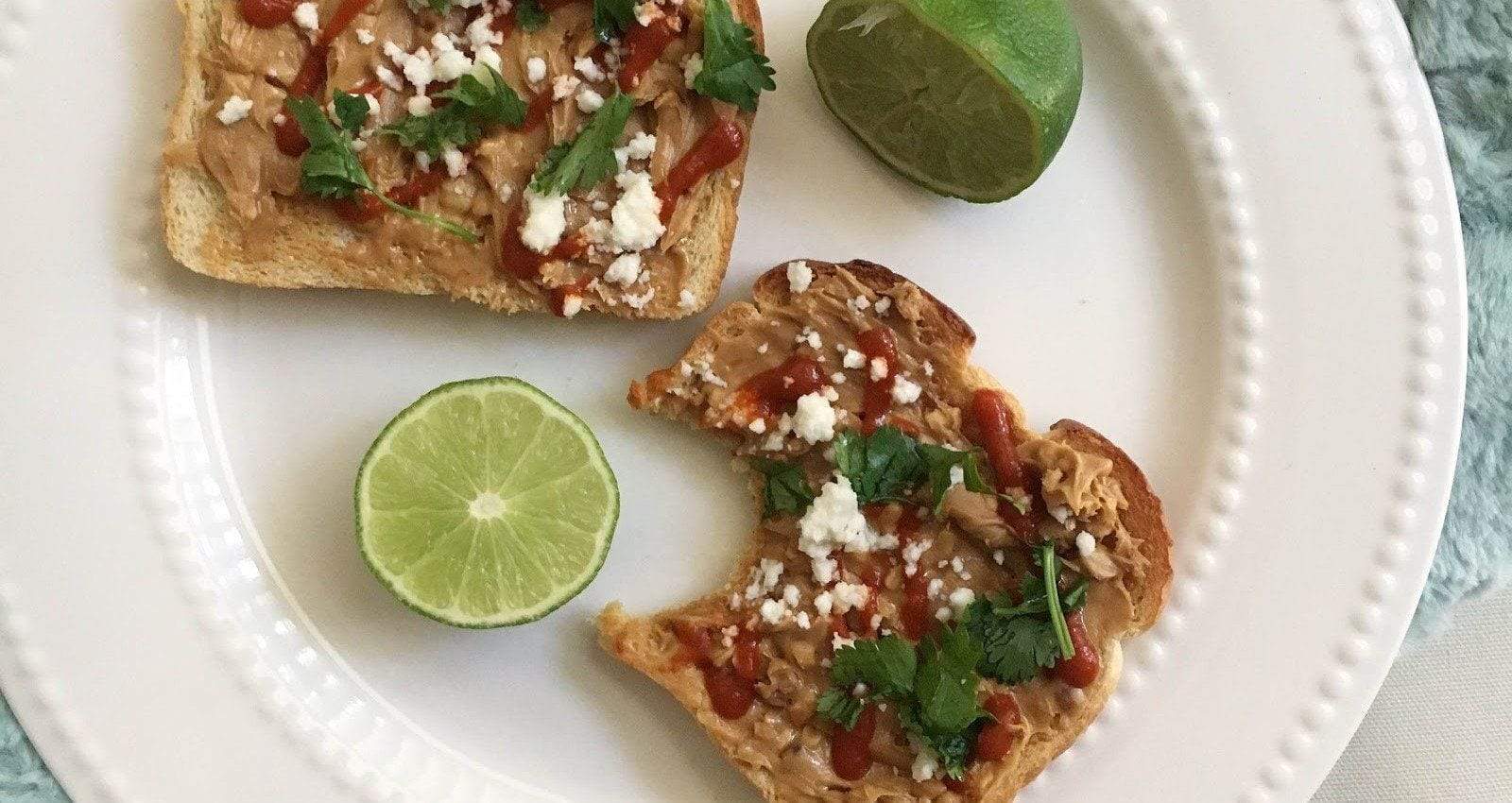 1/2 scoop Boku Super Protein
4 count slices of whole wheat bread
4 tbsp crunchy organic peanut butter
1 oz. feta cheese
1 count juice of 1 lime
4 count stalks of green onion, chopped
1 count small handful of cilantro, chopped
sriracha to taste
Toast bread until crispy. In a small bowl, combine Boku Super Protein and peanut butter. Spread mixture on toast.
Squeeze lime juice over toast and top with green onion, cilantro, feta cheese, and sriracha.