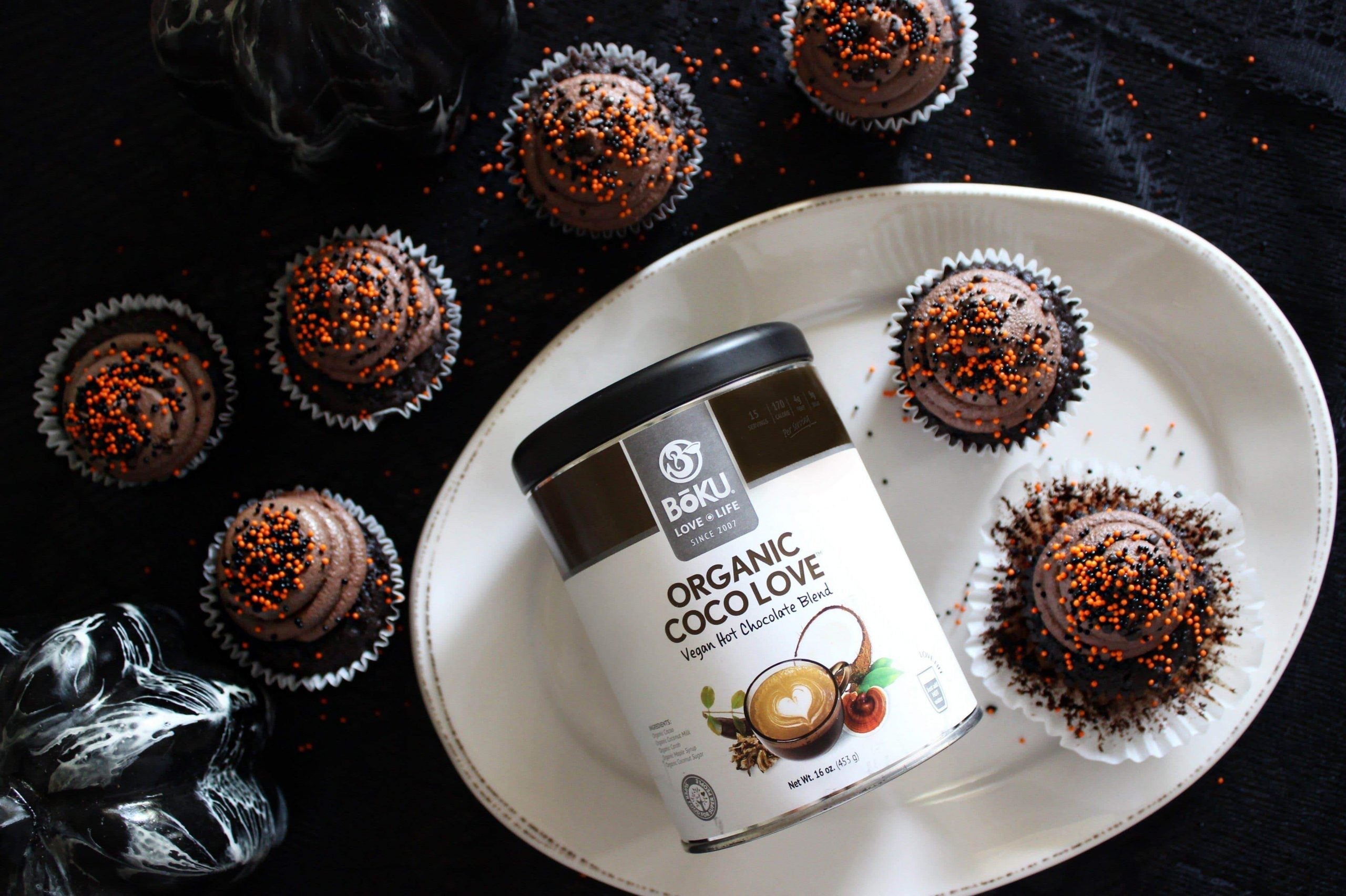 Cupcake Ingredients:
3/4 cup water
1/4 cup applesauce
1/4 melted coconut oil
2 tsp pure vanilla extract
1 tsp white or cider vinegar
1 cup flour
1/4 cup unsweetened cocoa powder
2 tbsp Boku Coco Love
3/4 cup sugar, unrefined if desired
1/2 cup Boku Cacao Nibs
1/2 tsp
1/2 tsp baking soda
Frosting Ingredients:
1 can full-fat coconut milk or coconut cream
1/4 cup plus 1 tbsp cocoa or cacao powder
1/2 tsp pure vanilla extract
sweetener of choice to taste (Use stevia or powdered sugar for thickest results)
Preheat the oven to 350 F. Line a cupcake pan with liners.
In a large bowl, whisk first 5 ingredients. Let sit at least 10 minutes, and sift all remaining dry ingredients in a separate bowl while you wait. Pour wet into dry, stir just until evenly mixed.
Pour batter into liners, only fill up 2/3 of the way at most. Bake 20 minutes on the center rack. Let cool.
Open your coconut milk, and if it's not already super-thick, leave the can (or transfer to a bowl) uncovered in the fridge overnight.
Once thick, transfer only the creamy part to a bowl, leaving the watery part out. Whip in your cocoa, vanilla, and sweetener till well combined. Top cooled cupcakes. ENJOY!