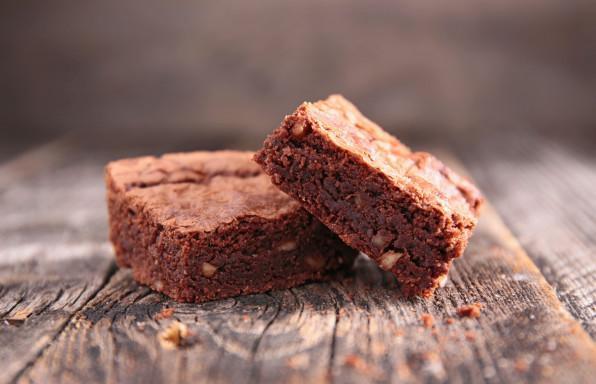 1 cup Gluten-Free Oats
1/2 cup BoKU Super Protein
1/2 cup Unsweetened Cocoa Powder
1/2 tsp Baking Powder
1/2 tsp Baking Soda
3 count Ripe Bananas (Medium to Large)
1 tsp Pure Vanilla Extract
1/4 cup Raw Honey
1/3 cup BoKU Super Cacao Nibs
Preheat oven to 350*F.
Make oat flour by placing oats in food processor until oats resemble flour.
In a medium bowl, combine oats with protein, cocoa powder, baking powder, and baking soda.
Place banana, vanilla, and honey in blender 1-2 minutes or until smooth and creamy and add to flour mixture. Fold in cacao nibs.
Pour batter into pan, bake for 15 minutes or until knife comes out clean, and cool on a wire rack for 10-15 minutes.
If desired, melt 2 tablespoons of chocolate chips until melted and drizzle over bars. Cut into 16 squares and enjoy!