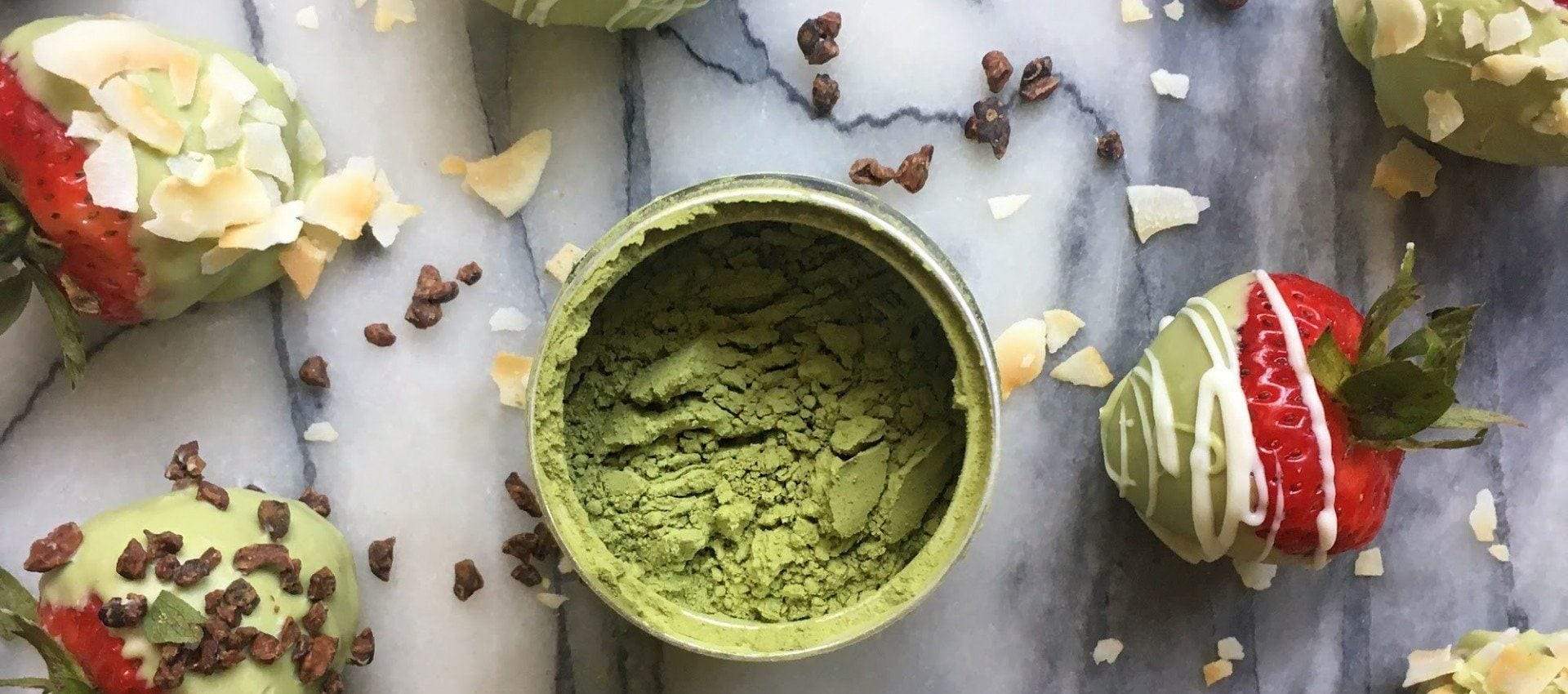 12 count Large Strawberries
1/2 cup White Chocolate
1/2 tsp (or more to taste) Boku Super Matcha
Melt white chocolate with medium heat on the stovetop, stirring occasionally until full melted.
Once fully melted, add in your Boku Super Matcha.
To avoid burning yourself, we recommend transferring your mixture into a medium sized bowl. Next, dip your strawberries in the mixture one by one, allowing the excess to drip back in the bowl.
Place on waxed paper and let harden at room temperature, about 10 -15 minutes. To speed up this process you may place in the refrigerator for 5 minutes.