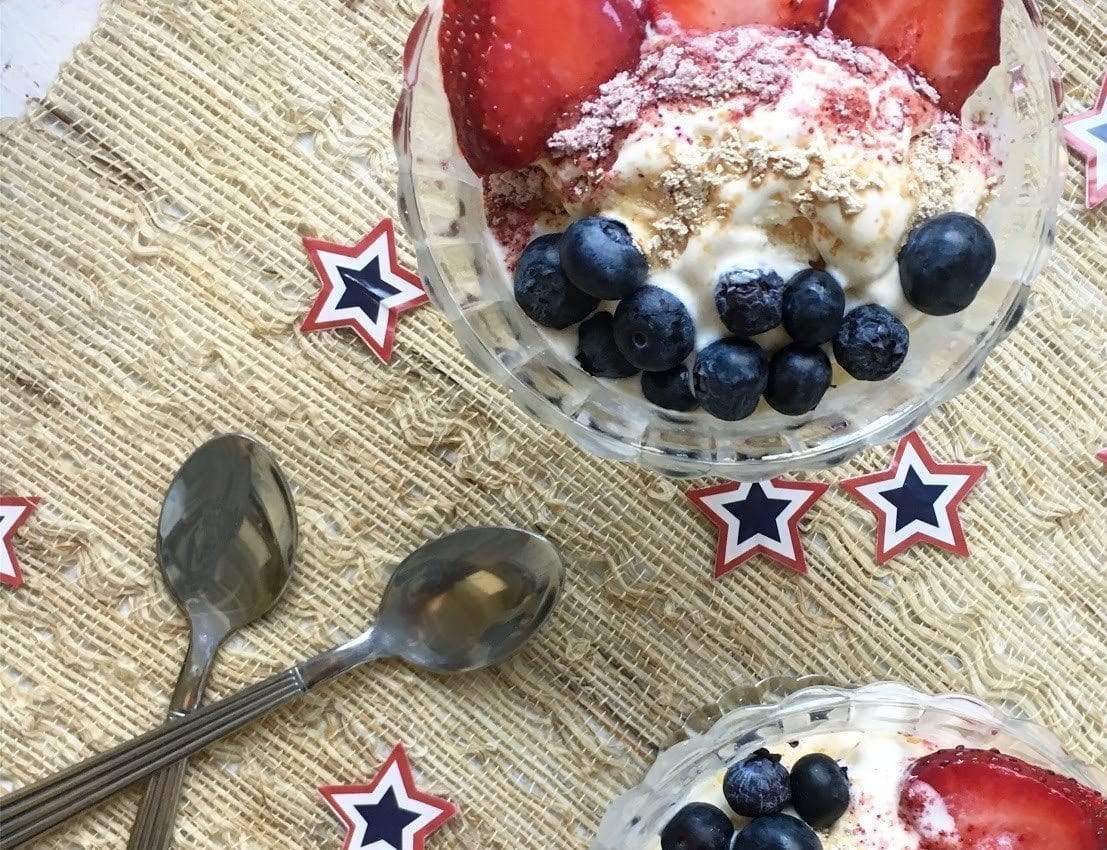 5 to 6 Bananas, peeled (after peeling, freeze overnight)
1 serving Boku Super Protein Powder
1/2 cup Non-Dairy Milk (example: almond milk)
2 to 3 Strawberries, sliced
4 scoop (4 Teaspoons) of BõKU Super Berries
1 scoop (About 3 Tablespoons) BõKU Super Protein
1/4 cup Fresh Blueberries
Take completely frozen bananas and chop them up.
Place them in a blender and add the 1 serving of Boku Super Protein, 1/2 cup of non-dairy milk, and blend until thick and creamy.
Use an ice cream scoop or spoon and use three scoops per serving in a bowl. Place the sliced strawberries on the left side of the scoops, sprinkle 1 serving of BōkU Super Berries on the right next to the strawberry slices. Sprinkle the BōkU Super Protein on the right of the Super Berries. Place the fresh blueberries on the right of the scoops to create the red, white and blue sequence. Enjoy!