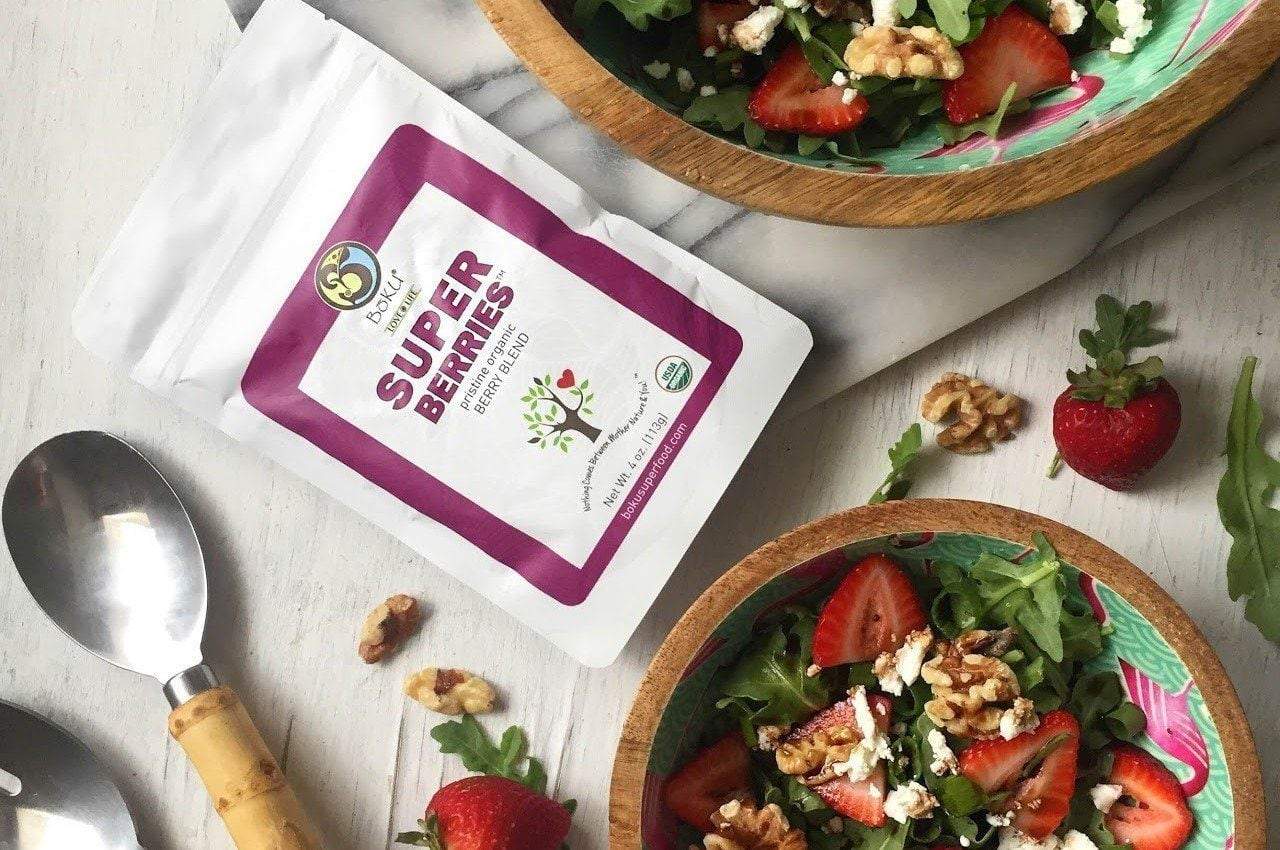 1 scoop Boku Super Berries
1 tbsp agave syrup
2 tbsp red-wine vinegar
1 tbsp extra-virgin olive oil
1/4 tsp salt and freshly-ground pepper to taste
2 cups baby spinach
1 cup arugula
2 1/2 cups sliced fresh strawberries
1/3 cup fresh chives, cut into 2-inch pieces
1/2 cup walnuts
1/4 cup crumbled goat cheese
Whisk Boku Super Berries, agave syrup, vinegar, oil, and salt and pepper into a large bowl. Add spinach, watercress, strawberries, and chives; toss to coat.
Divide the salad among 4 plates and top with walnuts and goat cheese.