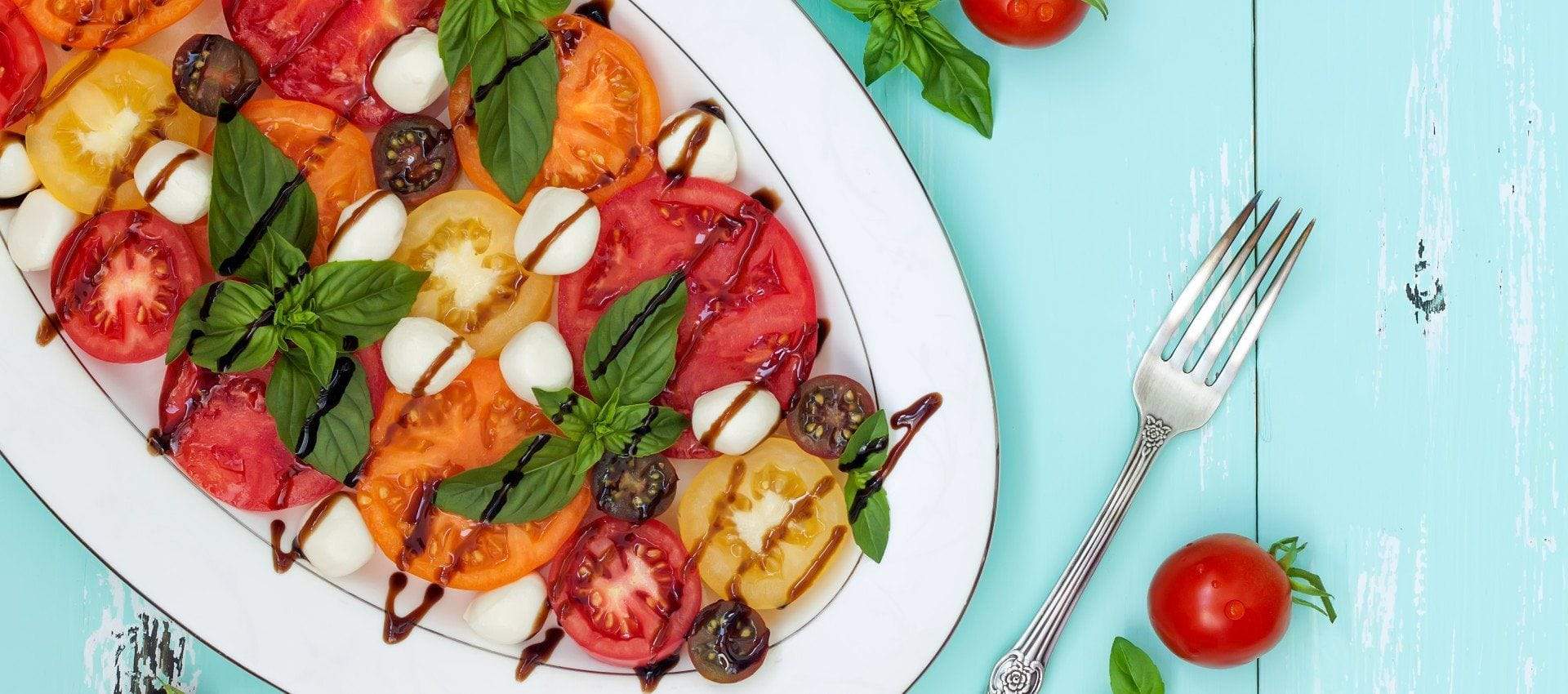 1 scoop (1 tablespoon) BõKU Super Food
1/4 cup Balsamic Vinegar
2 tsp Dark Brown Sugar
1 tbsp Chopped Garlic
1/2 tsp Salt
1/2 tsp Freshly Ground Black Pepper
3/4 cup Organic Olive Oil
1 count Large Red Tomato, sliced
1 count Orange Tomato, sliced
1 count Yellow Tomato, sliced
8-10 count Cherry Tomatoes
10-12 count Fresh Basil Leaves
1 cup Fresh Mozzarella Cheese Balls (for vegan option, use sliced or cubed tofu instead)
Put all vinaigrette ingredients in your BõKU Shaker Bottle. Close the lid tightly and shake until fully mixed.
On a separate large plate, arrange sliced tomatoes and mozzarella cheese, garnishing with basil leaves.
Shake your dressing to blend (it will separate slightly after sitting for a few minutes) and pour over caprese salad.