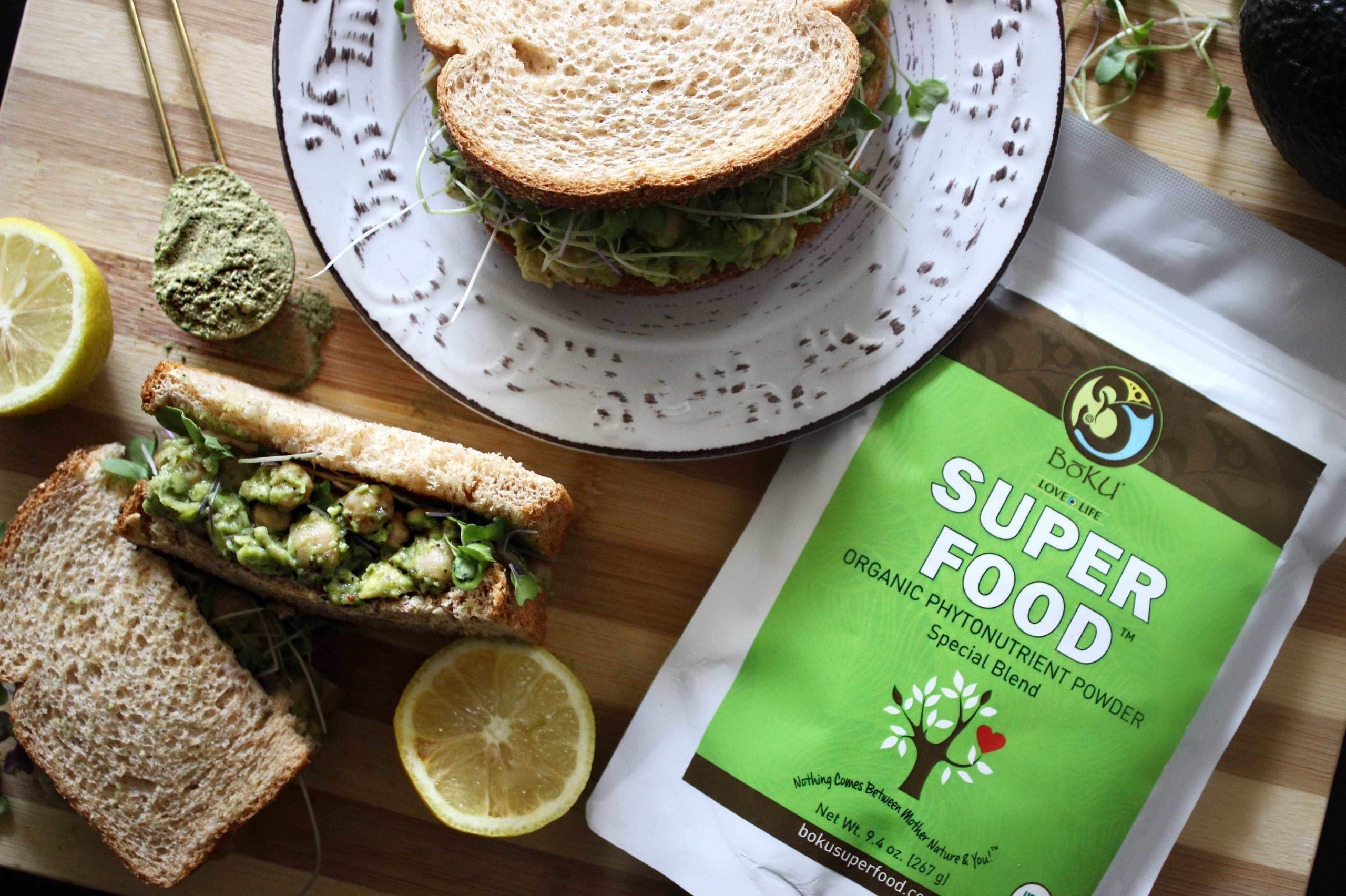 1 15 ounce can chickpeas, rinsed & dried
2 scoops Boku Superfood
1 large ripe avocado
2 tbsp store-bought or fresh pesto
juice from 1 lemon
salt and pepper, to taste
6 slices of whole wheat bread
3 handfuls of sprouts
In a medium bowl, combine the chickpeas, avocado, and Boku Superfood. Smash with a fork until well combined. It is ok if some of the chickpeas are chunky. Stir in pesto and fresh lemon juice. Season with salt and pepper, to taste.
Spread chickpea salad on bread slices and top with sprouts. Cut sandwich in half and serve. Enjoy!