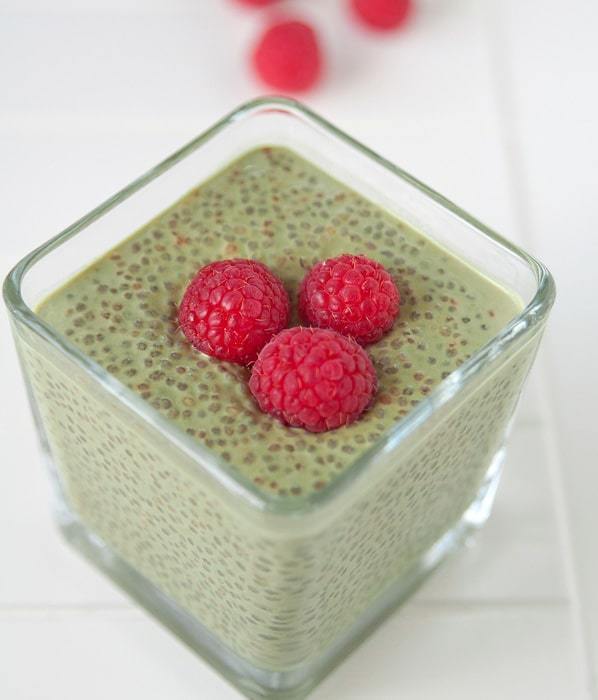 2 tbsp Chia Seeds
1 cup Almond Milk (or Non-Dairy Milk)
1 tbsp Rolled Oats
1 tbsp Lemon Juice
1 to 2 tbsp Maple Syrup
1 tsp Vanilla Extract
1/2 tsp Matcha Powder
Blend 1 tablespoon of the chia seeds into a blender will all other ingredients.
Pour mixture into a bowl and stir in remaining 1 tablespoon of chia seeds.
Cover with and refrigerate for at least 3 hours (or overnight!) until your pudding is the perfect consistency.
Enjoy with maple syrup or fresh fruit on top (or both!)