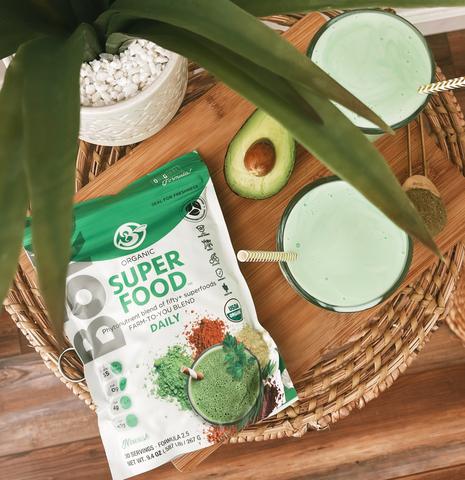 1.5 cups almond milk

1-2 tbsp Boku Superfood
1/2 tsp Boku Super Matcha (optional)

1/2 avocado

1/4 tsp pure peppermint extract

5 Medjool dates, pitted

1 can full-fat coconut milk, frozen in an ice cube tray
To make coconut ice cubes, pour a can of well-shaken coconut milk into an ice cube tray and freeze until firm.

Once frozen, put the coconut "ice" cubes into a blender, along with the rest of the ingredients. Blend on high, scraping down sides as needed, until creamy and smooth.

If too thick, thin with a bit more almond milk. If too thin, add a little ice. Taste and adjust flavor as needed, adding more peppermint extract for more minty flavor. Enjoy!